Scenario
Your work for a large ISP that still has some old frame-relay equipment. One of your customers wants their sites to be directly connected. Since you know frame relay pretty wel you know you can setup some bridging.
Goal:
All IP addresses have been preconfigured for you.
Enable frame relay encapsulation on the serial0/0 interfaces of router Compact and Decrease.
Configure a bridge group on router Compact and Decrease, use IEEE. Apply the bridge group to the serial0/0 interfaces.
Ensure router Jack and Emma can ping each other and that they have multicast and broadcast capabilities.
IOS:
c3640-jk9s-mz.124-16.bin
Topology: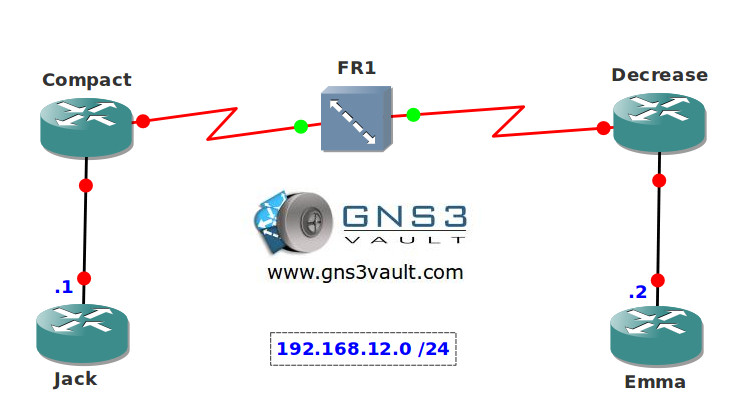 Video Solution:
Configuration Files
You need to
register
to download the GNS3 topology file. (Registration is free!)
Once you are logged in you will find the configuration files right here.