Scenario
You are a network engineer specialized in frame-relay. The ISP you work for has a new security policy and wants that all frame-relay connections run authentication. Unfortunately this is not possible so you prepare to configure PPP over frame-relay. Using PPP will ensure you can add authentication in the future.
Goal:
All IP addresses have been preconfigured for you.
Configure a virtual template on router Compact and Decrease and configure network 192.168.23.0 /24 on it.
Configure the serial0/0 interfaces for frame relay and use the virtual-template and PPP.
Ensure router Jack and Emma can ping each other through the PPP over frame relay network.
IOS:
c3640-jk9s-mz.124-16.bin
Topology: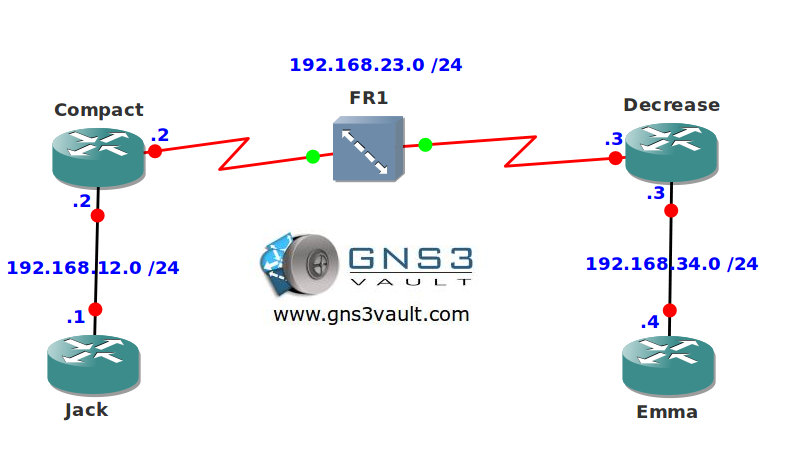 Video Solution:
Configuration Files
You need to
register
to download the GNS3 topology file. (Registration is free!)
Once you are logged in you will find the configuration files right here.