Scenario
Jack and Emma are using frame relay but it seems there is so much broadcast traffic that the link is experiencing congestion. You need to make sure this will not happen in the future without using QoS or influencing any routing protocols (except RIPv1).
Goal:
All IP addresses have been preconfigured for you.
Configure router Jack and Emma so the broadcast queue has a maximum of 50 packets. The rate should only be 64KBps and there shouldn't be more than 20 packets per second.
IOS:
c3640-jk9s-mz.124-16.bin
Topology: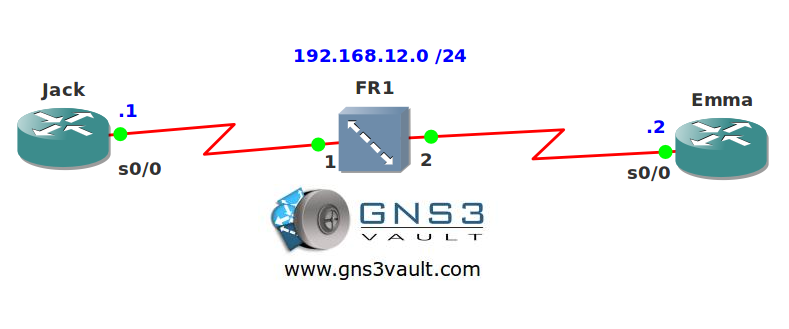 Video Solution:
Configuration Files
You need to
register
to download the GNS3 topology file. (Registration is free!)
Once you are logged in you will find the configuration files right here.