Scenario:
As one of the network engineers for a large frame-relay provider in the US you are asked by your boss to configure QoS. Whenever there is congestion there is a certain amount that could be dropped from customers, it's up to you to configure it!
Goal:
All IP addresses have been preconfigured for you.
Configure router Kos so all TELNET traffic from router James has the Discard Eligible bit set for the PVC with DLCI 102.
IOS:
c3640-jk9s-mz.124-16.bin
Topology: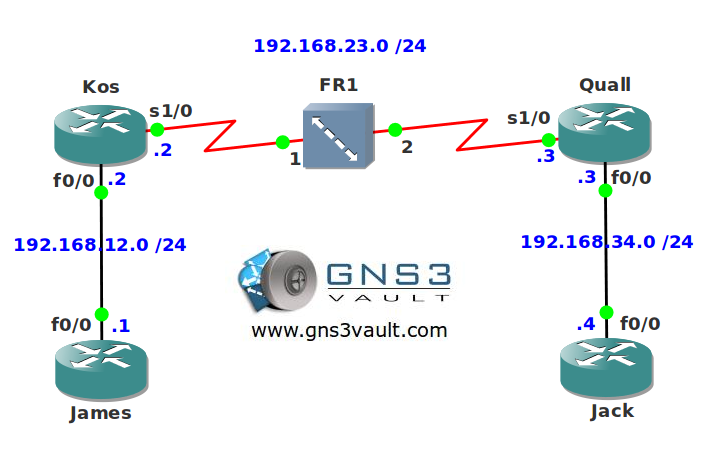 Video Solution:
Configuration Files
You need to
register
to download the GNS3 topology file. (Registration is free!)
Once you are logged in you will find the configuration files right here.