Scenario:
You are the network engineer at a company specialized in creating virtual worlds. The last few months the company gained quite some new customers, for each customer a new router has to be installed and to save time you want to make sure you can automatically them using the auto-install feature.
Goal:
All IP addresses have been preconfigured for you (except router Flynn).
Router Bisset should request an IP address for the Serial 0/0 interface using DHCP.
Configure router Quorra so it forwards this DHCP request to router Perry.
Configure router Perry with DHCP server. It should give IP address 192.168.34.4 to router Bisset with a default gateway IP address 192.168.34.3. Make sure it also sends 192.168.123.1 as the DNS server and a TFTP server called "Marshall".
Router Bisset has to receive its IP address through DHCP and ask router Perry for its hostname. The next step is to receive a config file called "Bisset" from router Marshall through TFTP.
IOS:
c3640-jk9s-mz.124-16.bin
Topology: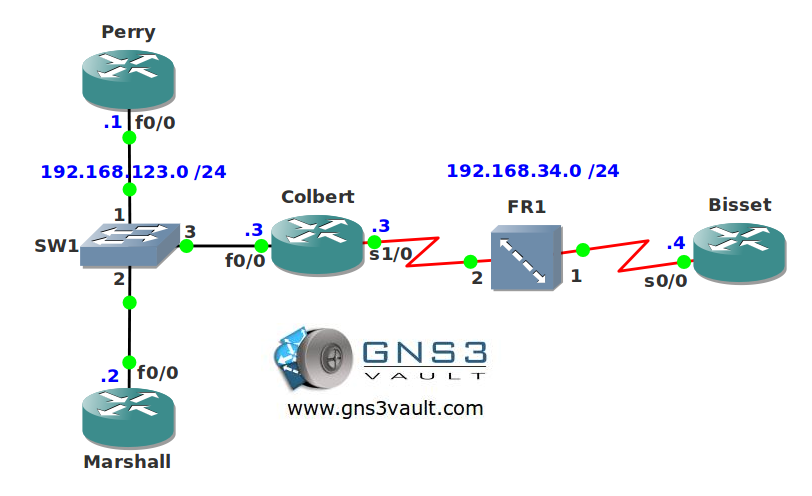 Configuration Files
You need to
register
to download the GNS3 topology file. (Registration is free!)
Once you are logged in you will find the configuration files right here.