Scenario:
You are the security officer of the network and recently some of the network engineers have been sloppy with the security rules within the company. You decide to implement EEM scripting so passwords don't show up some of the show commands.
Goal:
All IP addresses have been preconfigured for you.
Configure router Scriptor so when someone types "show running config" you won't see the VTY password.
You are only allowed to use EEM scripting to solve this.
IOS:
c3640-jk9s-mz.124-16.bin
Topology: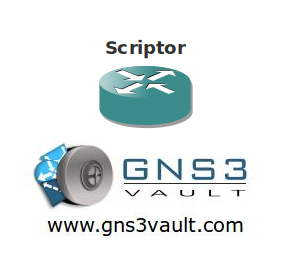 Configuration Files
You need to
register
to download the GNS3 topology file. (Registration is free!)
Once you are logged in you will find the configuration files right here.