Scenario:
You are the VoIP specialist at the ISP you are working for. To ensure all VoIP traffic has enough bandwidth and low delay you have to implement some Quality of Service settings. It's time to classify and mark some traffic!
Goal:
All IP addresses have been preconfigured for you.
The serial link between router Prio and Line has a bandwidth of 128Kbps.
Configure an outbound policy on router Line with the following configuration:
RTP traffic should have a priority queue which is 10 percent of the bandwidth.
TELNET traffic should get a remaining bandwidth of 25 percent of the bandwidth.
IOS:
c3640-jk9s-mz.124-16.bin
Topology: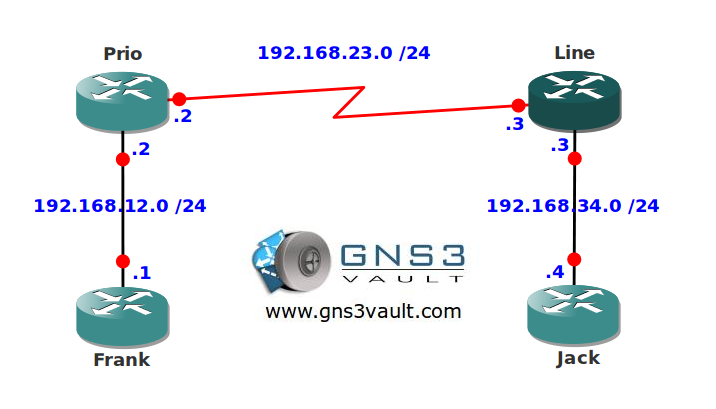 Video Solution:
Configuration Files
You need to
register
to download the GNS3 topology file. (Registration is free!)
Once you are logged in you will find the configuration files right here.