Scenario:
As one of the network engineers for a large frame-relay provider in the US you are asked by your boss to configure QoS. He wants you to get in shape by configuring traffic shaping for frame-relay. You are familiar with the old legacy solution but you need to use MQC for this one.
Goal:
All IP addresses have been preconfigured for you.
Configure router Kos so all traffic passing the frame-relay link has a CIR of 64Kbps.
You are not allowed to enable frame-relay shaping on the physical interface.
IOS:
c3640-jk9s-mz.124-16.bin
Topology: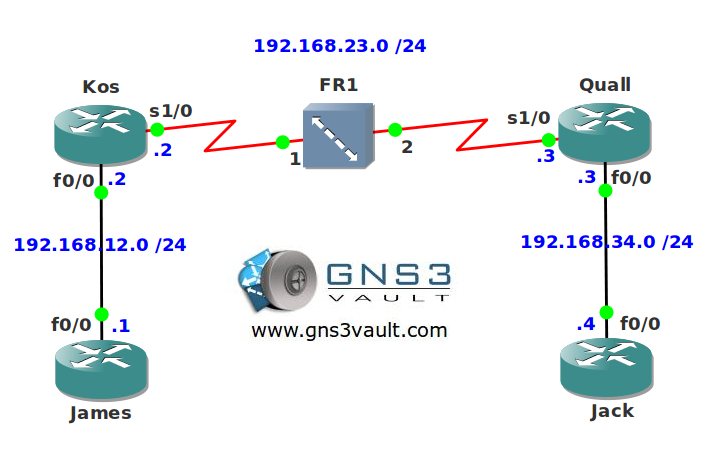 Video Solution:
Configuration Files
You need to
register
to download the GNS3 topology file. (Registration is free!)
Once you are logged in you will find the configuration files right here.