Scenario:
You work for a large provider in India as a senior network engineer specialized in Quality of Service. All the customers of the service provider have an Ethernet connection which is capable of delivering speeds up to 10Mbps. The ISP has diffferent subscriptions and you need to enforce that customers only get what they are paying for…time to get in shape!
Goal:
All IP addresses have been preconfigured for you.
Configure router Kos so telnet traffic for the PVC with DLCI 102 is shaped to an average of 128Kbps.
Configure router Quall so http traffic for the PVC with DLCI 201 is shaped to a peak rate of 64Kbps.
IOS:
c3640-jk9s-mz.124-16.bin
Topology: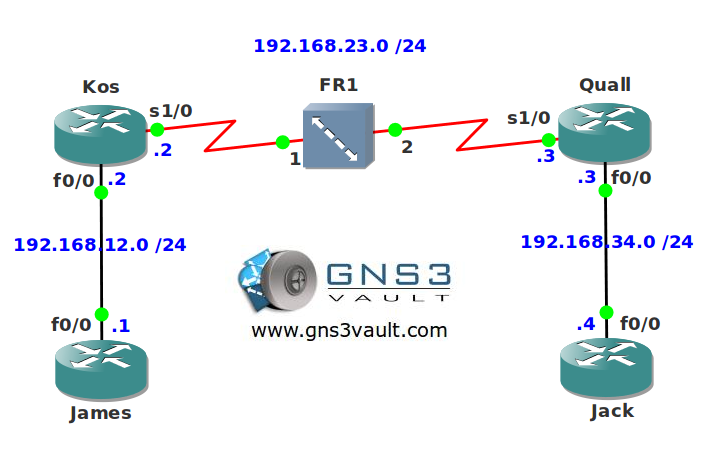 Video Solution:
Configuration Files
You need to
register
to download the GNS3 topology file. (Registration is free!)
Once you are logged in you will find the configuration files right here.