Scenario:
Ever since you encountered a router your quest has been to become a succesful network engineer. Your career is prosperous and there isn't a bit that you haven't slain before. This time however you are running into trouble with one of your OSPF routers. It seems one of your routers is installing a null0 route whenever you do summarization and this is something you don't want to happen…
Goal:
All IP addresses have been preconfigured for you.
Configure OSPF and use the correct areas.
Configure a loopback0 interface on router Spielburg with network address 3.3.3.3 /24.
Configure router Shapeir to summarize network 3.3.3.0 /24 to 3.0.0.0 /8.
Configure router Shapeir so it doesn't add a null0 entry in its routing table.
IOS:
c3640-jk9s-mz.124-16.bin
Topology: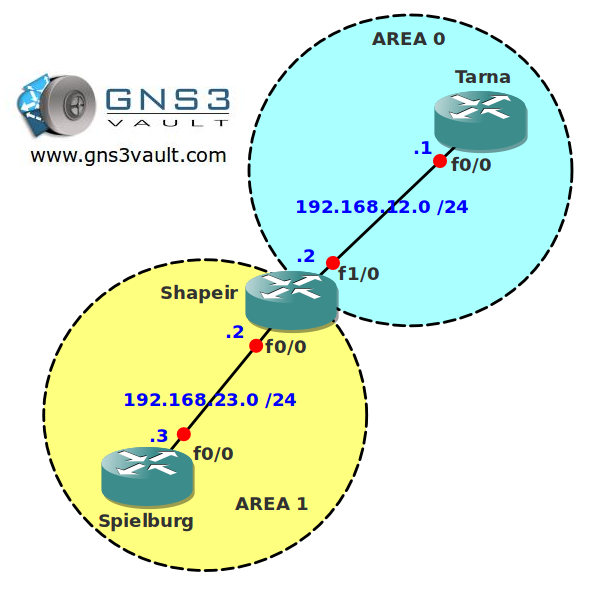 Video Solution:
Configuration Files
You need to
register
to download the GNS3 topology file. (Registration is free!)
Once you are logged in you will find the configuration files right here.