Scenario:
You live on a tropical island and work as a network engineer and scientist. After years of study you have discovered a formula so you do not age anymore. Unfortunately your network is running OSPF and LSAs still age…you are wondering if you can do something to OSPF as well.
Goal:
All IP addresses have been preconfigured for you.
Configure OSPF on all routers. Achieve both connectivity.
Configure OSPF so there is no longer a periodic refresh of LSAs.
IOS:
c3640-jk9s-mz.124-16.bin
Topology: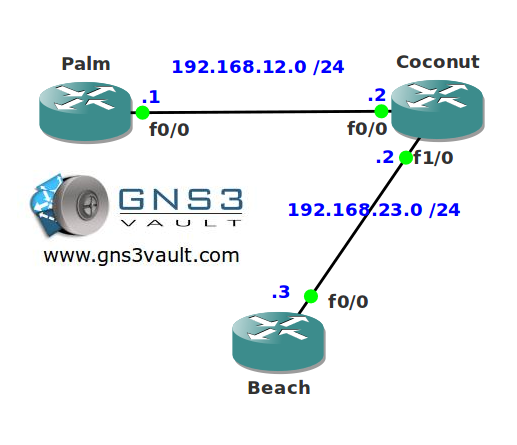 Video Solution:
Configuration Files
You need to
register
to download the GNS3 topology file. (Registration is free!)
Once you are logged in you will find the configuration files right here.