Scenario:
The smurf village hasn't seen many changes the last 30 years but they did install a village-wide network using routers from a popular brand. Unfortanely for you there is one legacy TFTP application that needs broadcast capability throughout the network, let's see if you can smurf your way out of this one.
Goal:
All IP addresses have been preconfigured for you.
Configure router Gargamel so it can forward UDP Broadcast TFTP packets to router Papa.
Ensure no other UDP broadcast packets will be forwarded.
IOS:
c3640-jk9s-mz.124-16.bin
Topology: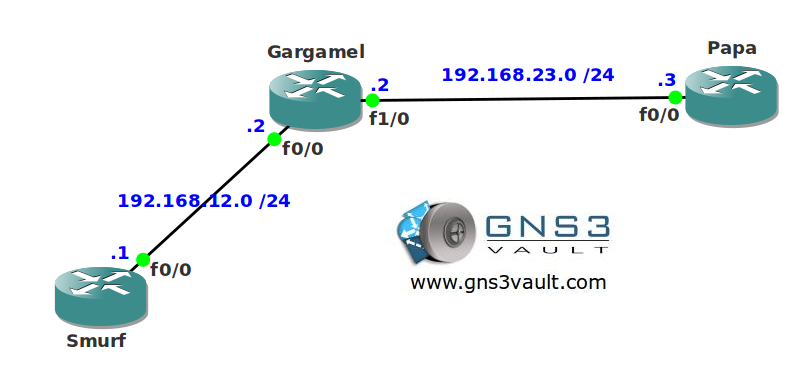 Video Solution:
Configuration Files
You need to
register
to download the GNS3 topology file. (Registration is free!)
Once you are logged in you will find the configuration files right here.