Scenario:
You are working as a networking trainee and in your pasttime you enjoy troubleshooting networks. Your roommate has a huge website and has bought multiple webservers to host the website. He doesn't have any more money for a decent load balancer so he asks you if you know any other method to share traffic along the webservers. Let's see if you can keep your balance…
Goal:
All IPv4 addresses have been preconfigured for you.
Static routes have been configured on the webservers and the host for full connectivity.
Configure HTTP server on all webservers.
Whenever router host sends an IP packet to IP address 192.168.45.100 port 80 it should be load-balanced using round-robin among the webservers.
IOS:
c3640-jk9s-mz.124-16.bin
Topology: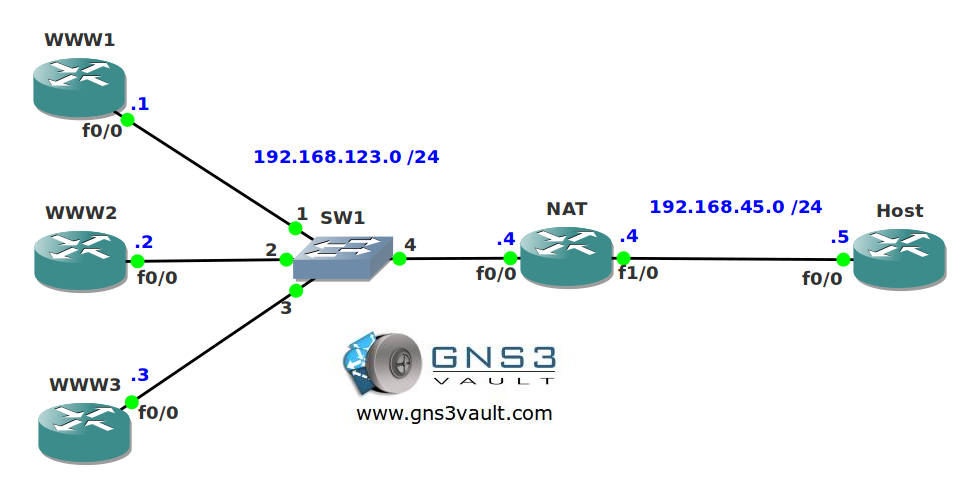 Video Solution:
Configuration Files
You need to
register
to download the GNS3 topology file. (Registration is free!)
Once you are logged in you will find the configuration files right here.