Scenario:
You are a network teacher specialized in routing and switching. To help your students who are not so familiar with the command-line you want to use one of your routers so it displays a menu everytime they login.
Goal:
All IP addresses have been preconfigured for you (except router Flynn).
Configure router Classroom so whenever users telnet to it with username "STUDENT" and password "VAULT" they get a menu with the following options:
Show ip interface brief.
Show ip protocols.
Logout.
IOS:
c3640-jk9s-mz.124-16.bin
Topology: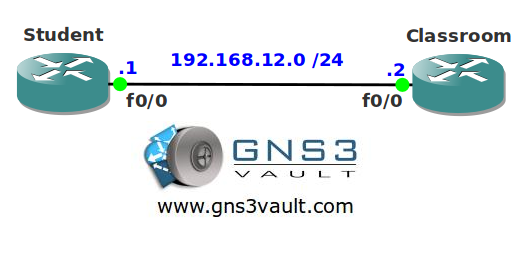 Video Solution:
Configuration Files
You need to
register
to download the GNS3 topology file. (Registration is free!)
Once you are logged in you will find the configuration files right here.