Scenario:
One of your colleagues is on vacation and forgot to document the EIGRP topology before he left. You need to add another EIGRP router but you have no idea what the autonomous system (AS) number is of the other routers. Unfortunately you are unable to look it up but you do know that authentication is not enabled. With a bit of luck you might be able to debug your way out of this one!
Goal:
All IP addresses have been preconfigured for you.
EIGRP has been preconfigured for you on router John.
Use a debug command on router Jack to retrieve the EIGRP AS number.
IOS:
c3640-jk9s-mz.124-16.bin
Topology: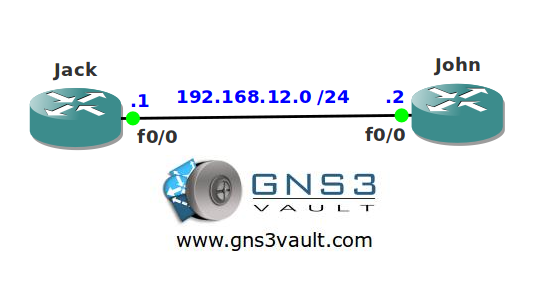 Video Solution:
Configuration Files
You need to
register
to download the GNS3 topology file. (Registration is free!)
Once you are logged in you will find the configuration files right here.