Last week I've been messing around with my CCIE Home lab and since a picture says more than a thousand words let me show you this: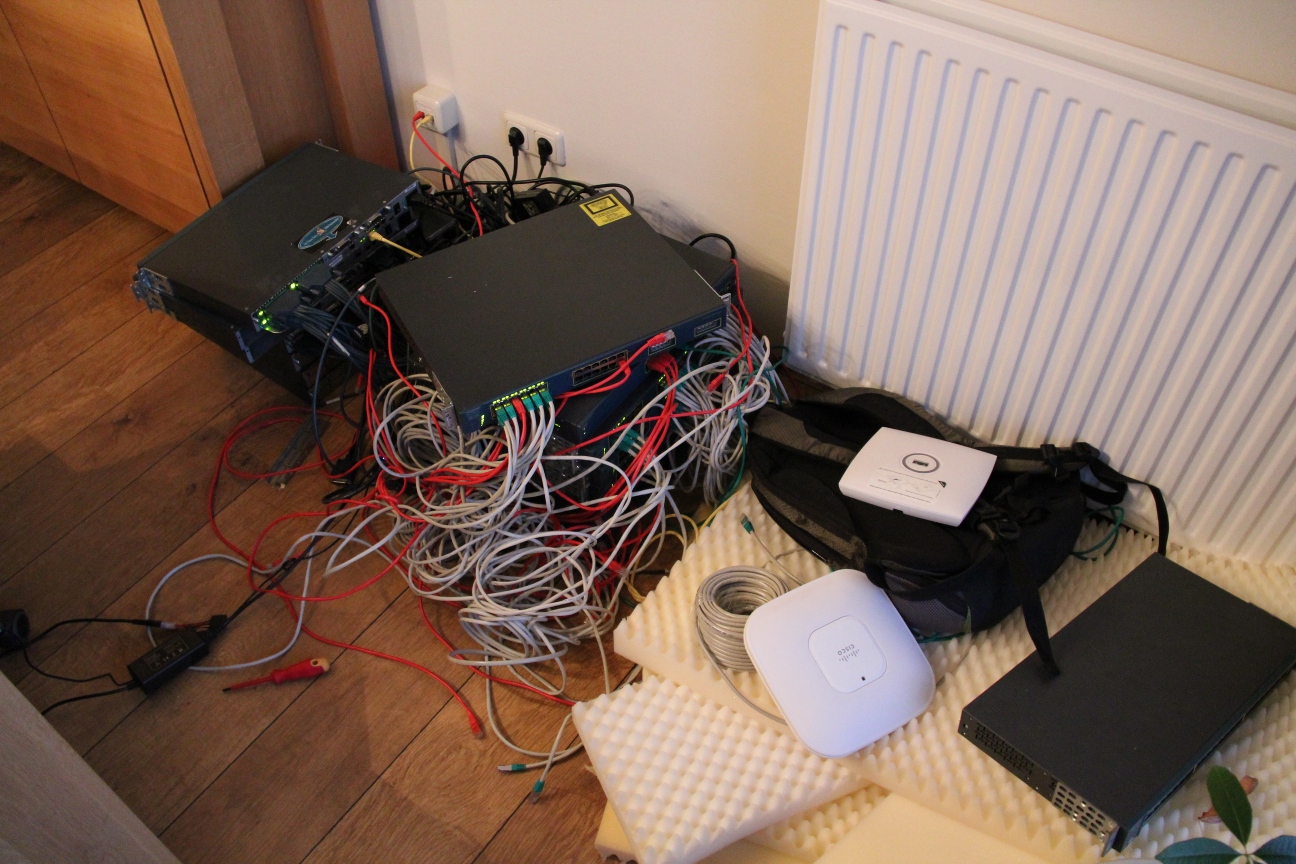 After my frame-relay router died I decided to do something about it so i replaced all my routers with GNS3 and connected them to my real switches (3550's and 3560) by using a breakout switch.
This works perfectly! I'm not using any physical router anymore Next week i'll show you what it looks like now and what you need to do to connect your GNS3 routers to your switches.
To be continued…