Scenario:
The imperial museum corporation has many museums around the world. All networks are connected and BGP is used as the routing protocol. One of the autonomous systems is a transit AS and has two autonomous systems behind it with private AS numbers. You want to ensure that nobody sees those private AS numbers without having trouble with reachability.
Goal:
All IP addresses have been preconfigured for you.
Configure EBGP between AS 1 and AS 2.
Configure EBGP between AS 2 and AS 65503.
Configure EBGP between AS 2 and AS 65504.
Advertise the loopback0 interfaces on router Kaiser and Caesar.
Ensure AS 1 doesn't see the private AS numbers but has connectivity to network 3.3.3.0 /24 and 4.4.4.0 /24.
IOS:
c3640-jk9s-mz.124-16.bin
Topology: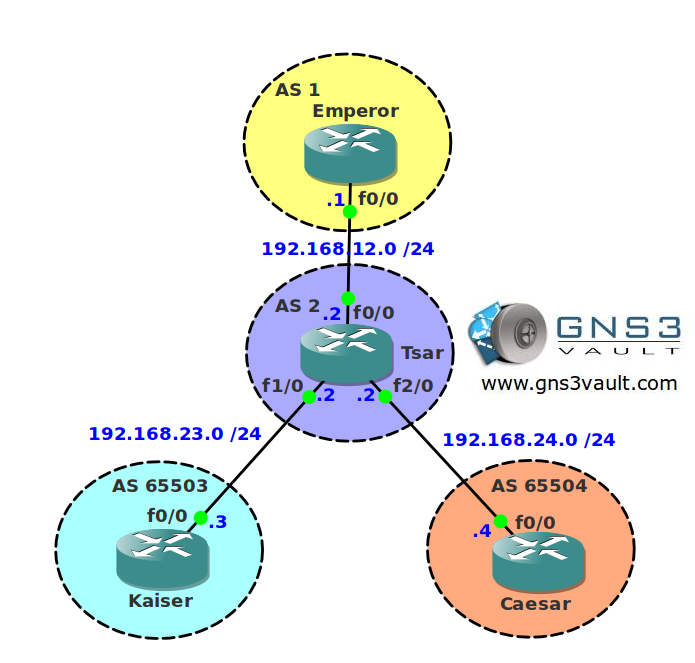 Video Solution:
Configuration Files
You need to
register
to download the GNS3 topology file. (Registration is free!)
Once you are logged in you will find the configuration files right here.