Scenario:
The local hedgehog protection foundation is merging with the local Fox protection program. The networks are connected through BGP and part of the migration means you have to change your AS number. You don't mind doing this but you don't want to break the BGP neighbor adjacency.
Goal:
All IP addresses have been preconfigured for you.
Configure EBGP on router Sonic and use AS number 1.
Configure EBGP on router Tails and use AS number 2.
You have to configure router Tails with the "neighbor remote-as 100" command.
Ensure your EBGP configuration is working.
IOS:
c3640-jk9s-mz.124-16.bin
Topology: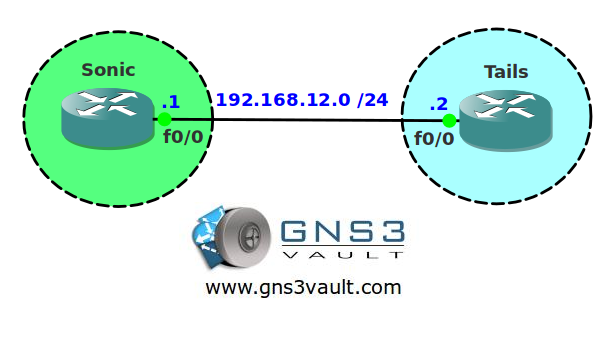 Video Solution:
Configuration Files
You need to
register
to download the GNS3 topology file. (Registration is free!)
Once you are logged in you will find the configuration files right here.