Scenario:
The company you work for is a large game console development company. They have a large international network and you are responsible for the BGP configuration. One of the ASes is so large that you decided to implement confederations. For security reasons you need to make sure not all prefixes are advertised to all routers within AS 2.
Goal:
All IP addresses have been preconfigured for you.
Configure AS 2 with the federations AS 10 and AS 20.
Configure EBGP between AS 1 and AS 2.
Advertise the loopback0 interface on router Wintendo in BGP.
Ensure network 1.1.1.0 /24 only shows up in sub-AS 10. Use the correct community to achieve this.
IOS:
c3640-jk9s-mz.124-16.bin
Topology: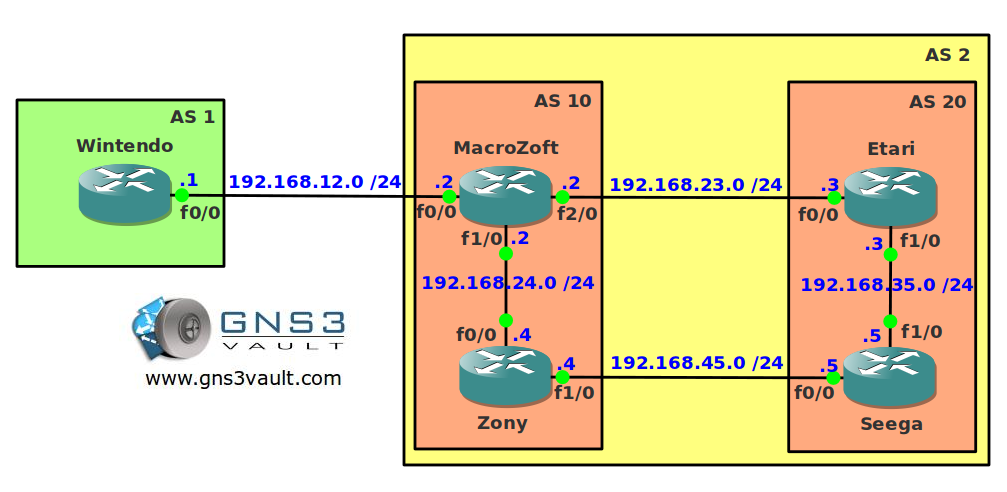 Video Solution:
Configuration Files
You need to
register
to download the GNS3 topology file. (Registration is free!)
Once you are logged in you will find the configuration files right here.