Scenario:
This morning you woke up in a cell feeling dizzy and nauseous, it appears you were kidnapped by a mixture of agents from federal agencies. Your task is to finish this security test, if you pass you might end up becoming their next security agent…with blurry eyes you start your task!
Goal:
All IP addresses have been configured for you, look at the topology picture for the IP addresses.
OSPF has been configured for full connectivity.
Make sure you use the most specific wildcard for all your access-lists.
You are only allowed to use standard access-lists.
Configure your network so traffic from router CIA's L0 interface can't reach any networks on router FBI.
Extend the access-list you just created to include router CIA's L1 and L2 interface.
Configure your network so traffic from router FBI's L0 and L1 interface are unable to reach any networks on router NSA.
Topology: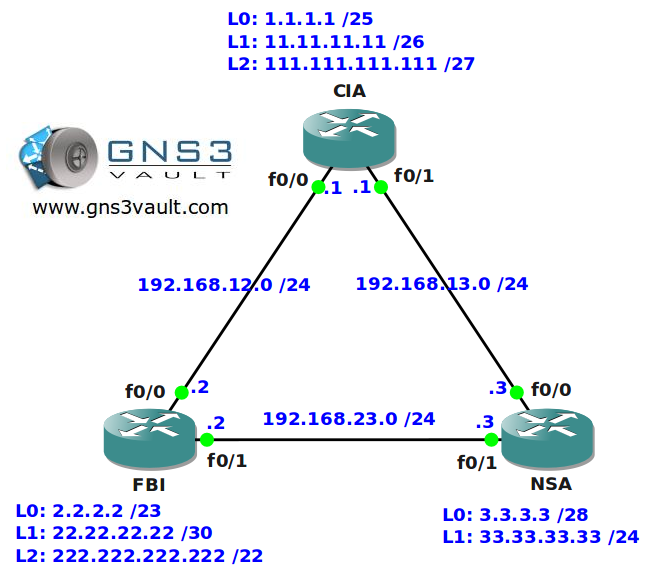 Video Solution:
Configuration Files
You need to
register
to download the GNS3 topology file. (Registration is free!)
Once you are logged in you will find the configuration files right here.