Scenario:
As part of the security team you are always looking for ways to improve security within the company. You want to get rid of all the local vty/console logins within your network so you decide to implement some AAA security.
Goal:
All IP addresses have been configured for you, look at the topology picture for the IP addresses.
OSPF has been preconfigured for full connectivity.
Configure router Mirror so ICMP and TCP traffic from network 1.1.1.0 /24 is allowed.
Configure router Mirror with an inbound access-list on the FastEthernet1/0 interface so return traffic is allowed. You are not allowed to create specific entries.
Topology: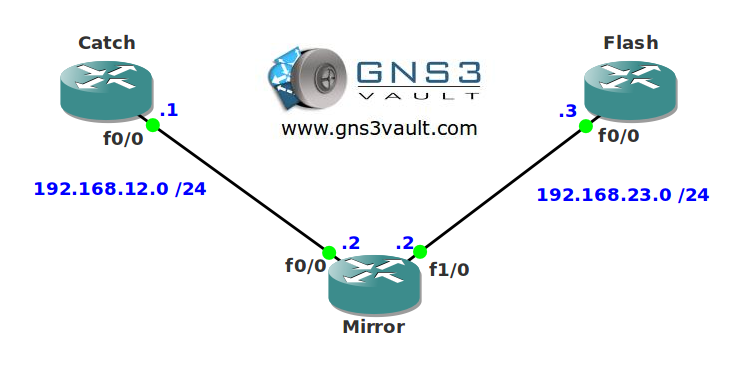 Video Solution:
Configuration Files
You need to
register
to download the GNS3 topology file. (Registration is free!)
Once you are logged in you will find the configuration files right here.