Scenario:
The international network of the Benelux doesn't have any more fancy equipment since the last cost saving project. The current routers don't support any routing protocol except ODR (On Demand Routing). You don't want to use static routes so it's up to you to setup ODR.
Goal:
All IPv4 addresses have been preconfigured for you.
Configure ODR on all routers and ensure you can reach the loopback interfaces of router Brussel and Luxemburg.
IOS:
c3640-jk9s-mz.124-16.bin
Topology: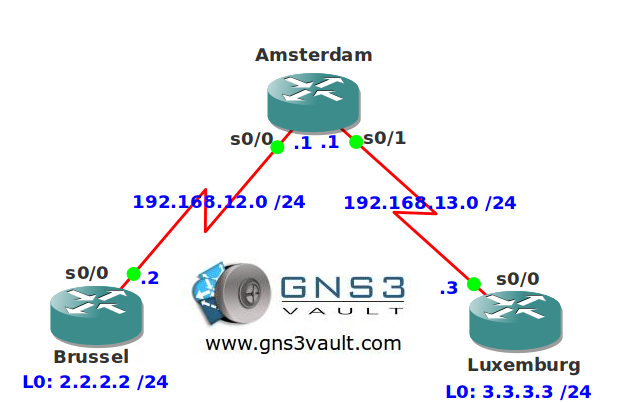 Video Solution:
Configuration Files
You need to
register
to download the GNS3 topology file. (Registration is free!)
Once you are logged in you will find the configuration files right here.