Scenario:
The local matchstick factory needs your help. They added another link between their routers but now everything is being load balanced between the serial and FastEthernet interface. They want to make sure everything is sent down the FastEthernet link and use the serial link as a backup.
Goal:
All IPv4 addresses have been preconfigured for you.
You are not allowed to change the administrative distance or configure any routing protocols.
Ensure the FastEthernet link is used as primary link to reach the loopback0 interface of router Stick.
Whenever the FastEthernet link fails you should use the serial link.
IOS:
c3640-jk9s-mz.124-16.bin
Topology: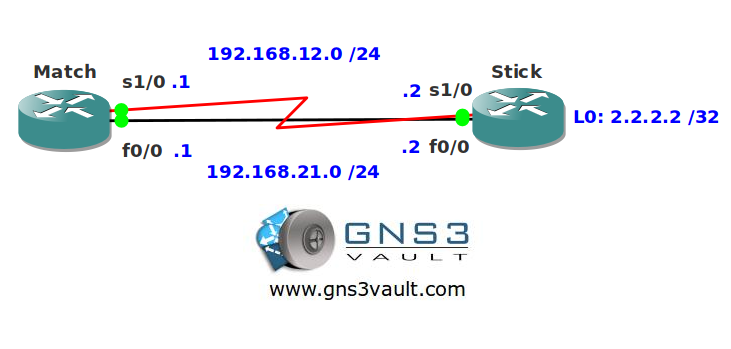 Video Solution:
Configuration Files
You need to
register
to download the GNS3 topology file. (Registration is free!)
Once you are logged in you will find the configuration files right here.