Scenario:
The local boyscout needs your help as a network engineer. They want to make sure everytime their router receives an OSPF packet this will be logged on their local router. Think you can help them out?
Goal:
All IP addresses have been preconfigured for you.
OSPF has been configured for you.
Configure router Scout so every OSPF packet that is received on the interface will be logged. Use an access-list for this.
Your log file should be updated every 4 packets.
Make sure you log the MAC address of the device sending the OSPF packet.
IOS:
c3640-jk9o3s-mz.124-16.bin
Topology: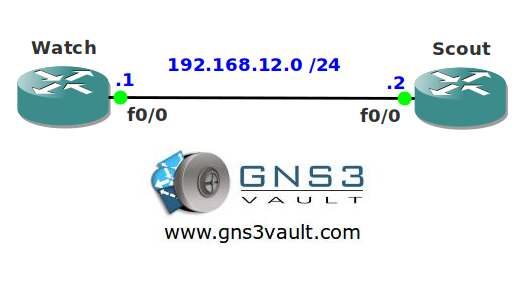 Video Solution:
Configuration Files
You need to
register
to download the GNS3 topology file. (Registration is free!)
Once you are logged in you will find the configuration files right here.