Scenario
It's your first day in the army working as a networking professional. You are sent to a small international outpost to look after the network. It's a rather old network but they need you to install Multicast so they can stream audio in a efficient matter over the network. There is one problem though…there's one router that is so old that it doesn't support Multicast, let's check it out.
Goal:
All IP addresses have been preconfigured for you.
Configure OSPF on all routers, achieve full connectivity.
You are allowed to configure dense-mode Multicast on all routers EXCEPT router Charlie.
Configure router Echo to join the following multicast group:
224.1.1.1
Start a ping from router Alpha to the multicast group address 224.1.1.1 to generate traffic.
Make sure router Echo can receive the multicast stream without configuring multicast on router Charlie.

IOS:
c3640-jk9s-mz.124-16.bin
Topology: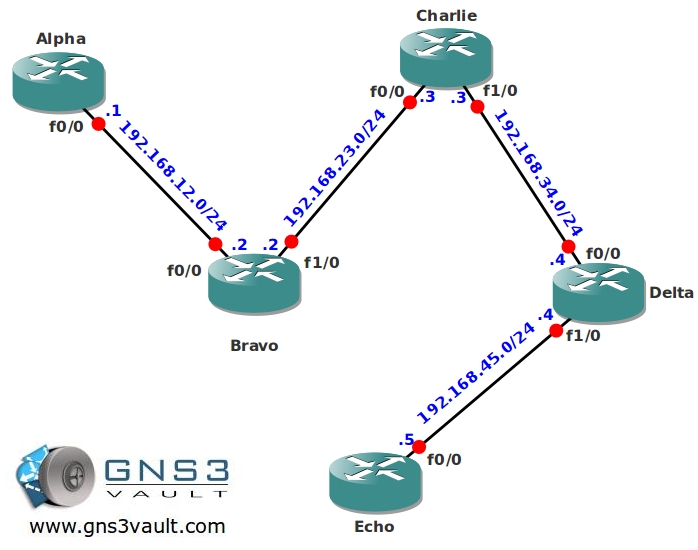 Video Solution:
Configuration Files
You need to
register
to download the GNS3 topology file. (Registration is free!)
Once you are logged in you will find the configuration files right here.