There are three options to connect your real switches to GNS3:
The Quad NIC solution.
The breakout switch solution.
The cheap USB NIC solution.
I don't really like the breakout switch solution because I've had way too many issues with it. Ports going into err-disabled mode without really understanding why, MAC addresses flapping and other nasty stuff. I spent more time fixing the breakout switch than doing actual labs.
The quad NIC solution works very well and as a result many people are looking for the D-Link DFE-580TX card that is working very well. The downside of this card is that you'll find them for $150 – $200 on Ebay and for the CCIE lab you'll need 3 of them. You also need a motherboard that supports 3x PCI slots so most people end up buying a seperate "GNS3 Server" for the Quad NIC solution.
I wanted to see if I could buy some cheap USB NICs and use those instead of my Quad NICS, Here's what I bought: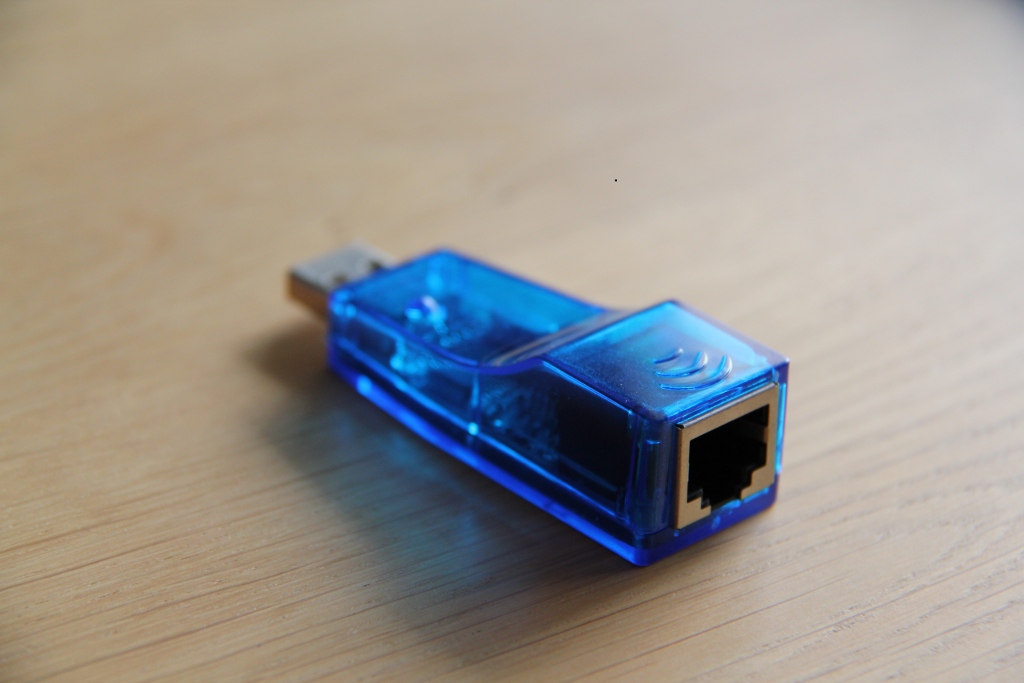 These USB NICs from Dealextreme cost $4.80 a piece at the moment and I bought 12 of them. They support FastEthernet and they can do trunking (802.1Q encapsulation).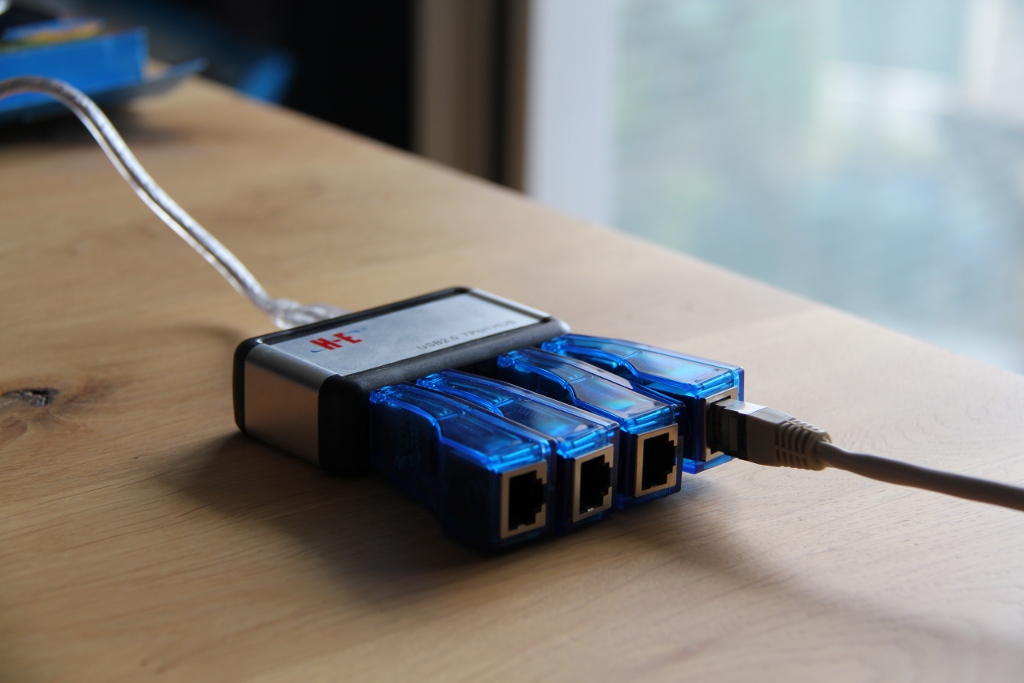 I also bought some USB HUBs from Dealextreme. This one only has 7 USB ports but I found some others on Dealextreme that have 10+ USB ports.
To see if these cheap USB NICs would work I installed Ubuntu to test 802.1Q encapsulation.
renemolenaar@RMCSLP003:~$ sudo apt-get install vlan
First I have to install VLAN support because it is not enabled by default.
renemolenaar@RMCSLP003:~$ modprobe 8021q
Secondly I load the 802.1Q module.
renemolenaar@RMCSLP003:~$ vconfig add eth2 200
I create VLAN 200 for my eth2 interface (one of the USB NICs).
renemolenaar@RMCSLP003:~$ sudo ifconfig eth2.200 1.1.1.1 netmask 255.255.255.0
I configure an IP address on this interface so I can generate some traffic from this interface.

You can see that 802.1Q encapsulation is working. I just sent a ping to the broadcast address to generate traffic. All frames are being tagged with VLAN 200 using 802.1Q encapsulation.
For less than $ 100 you can buy 12 USB NICs and a decent USB HUB. This is all that you need for the CCIE R&S lab (besides 2x 3560 and 2x 3550 switches). Another advantage of this solution is that you can connect it to your laptop so you don't have to think about a compatible motherboard for your Quad NICs.
If you are thinking about implementing this solution, let me know. I'm looking forward to hear your experience with these USB NICs.
Happy labbing!